Back To Top
Recycling Banks
Our Recycling Banks (or Waste Recycling Banks) are ideal for the clean and safe storage, collection, transportation and disposal of recyclable waste such as food stuffs, clothes, glass and paper. They are manufactured in heavy duty steel with a variety of options to suit all your waste recycling needs.
Bottle Banks, Can Banks, Plastic Banks, Paper Banks, Textile Banks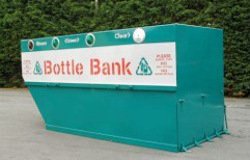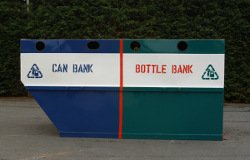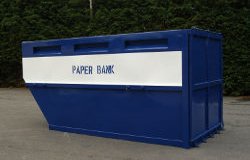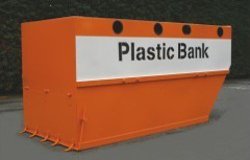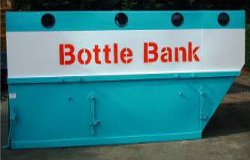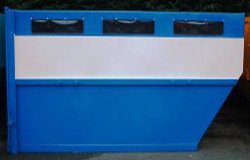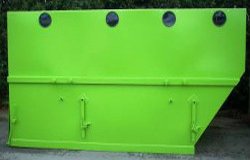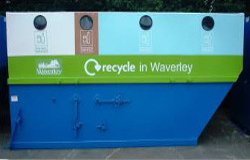 Our Recycling Banks help the UK recycle approx. 50% of container glass (like bottles and jars). Glass is usually collected in Bottle Banks at recycling centers based at civic amenity sites and most supermarket car parks. We produce a range of top quality Glass and Bottle Banks that come either as a complete internal open compartment or supplied with internal separation panels generally for brown, green, clear glass and bottles.
Our Recycling Banks can be fully painted in your company colours in BS or RAL paints and we can arrange for your logo to appear via our Signage Service as a stencil or in vinyl graphics.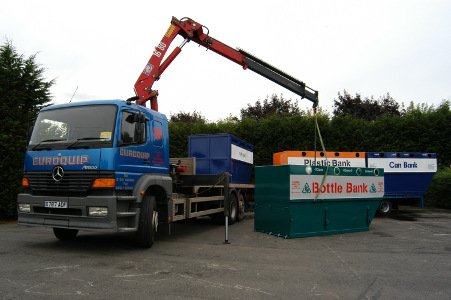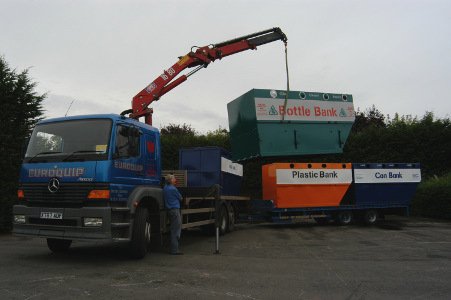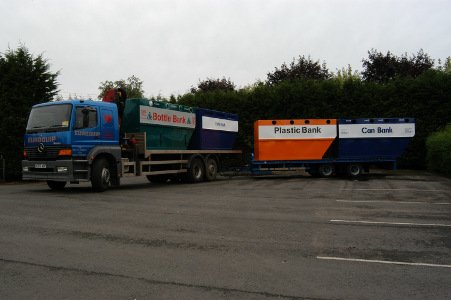 Standard 3 cu. m. and 10.5 cu. m. capacity - other sizes available on request
Single, Two or Three Compartment
Suitable for bottles, cans, plastic, paper or textiles
Banks primed and topcoated to customer's specification
Livery to customer's specification (Vinyl lettering available upon request)
Duo banks can be split to individual requirements
Self off-loading facilities
No contractor costs incurred
All operators fully trained
To suit skip lifting equipment
Capacity to deliver four at a time