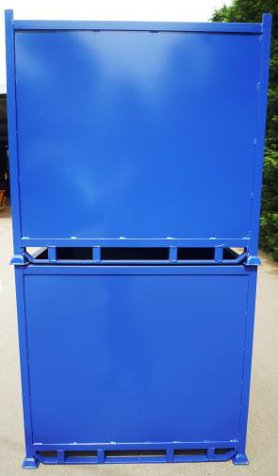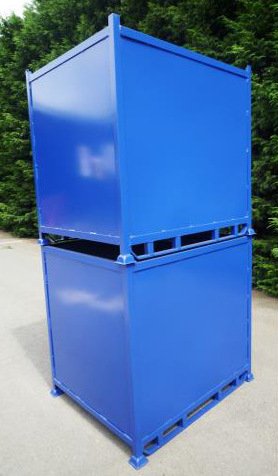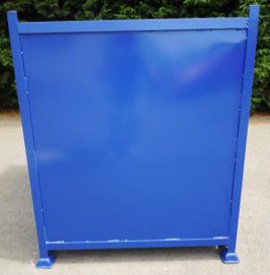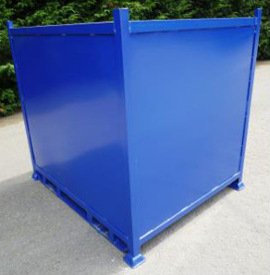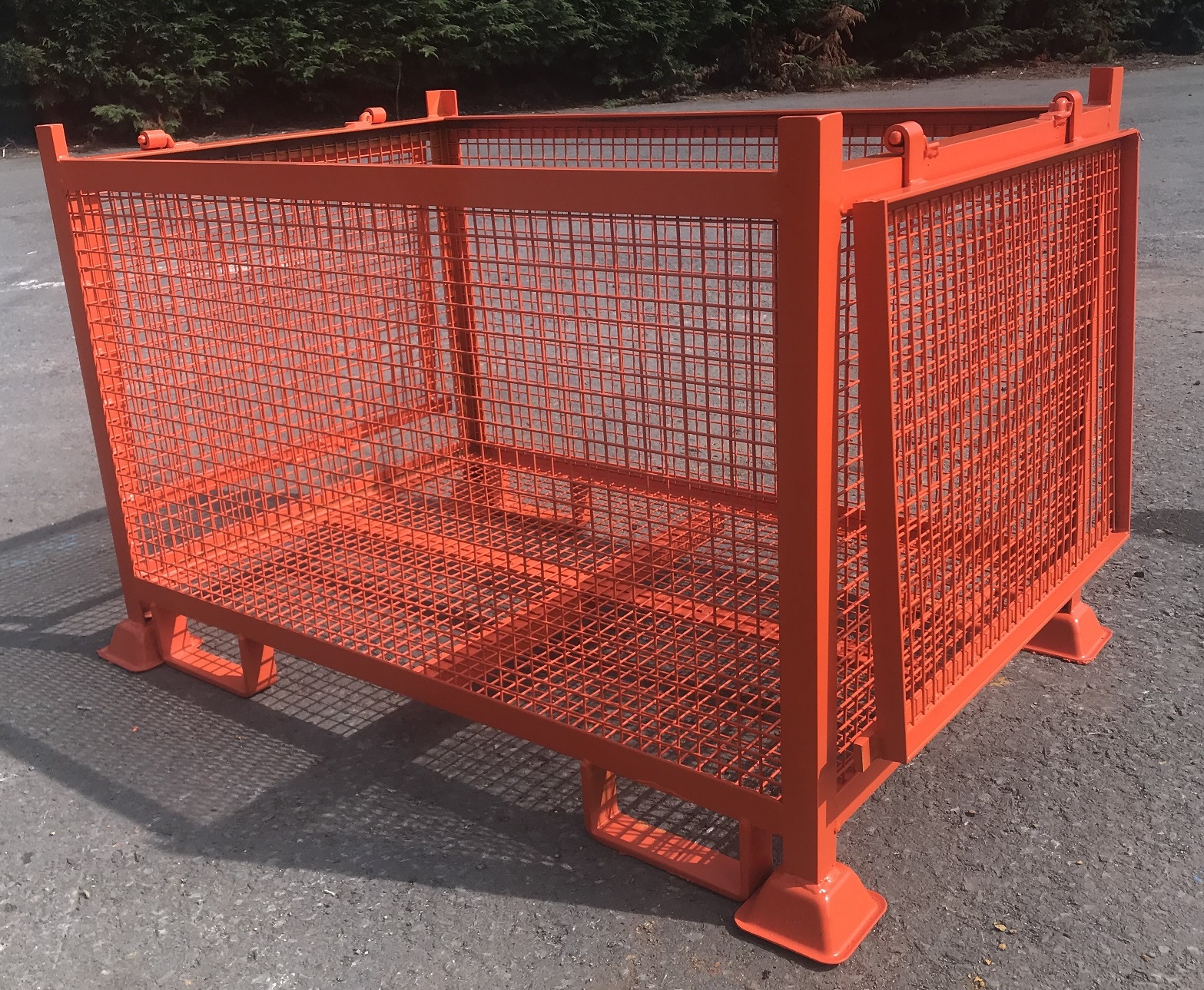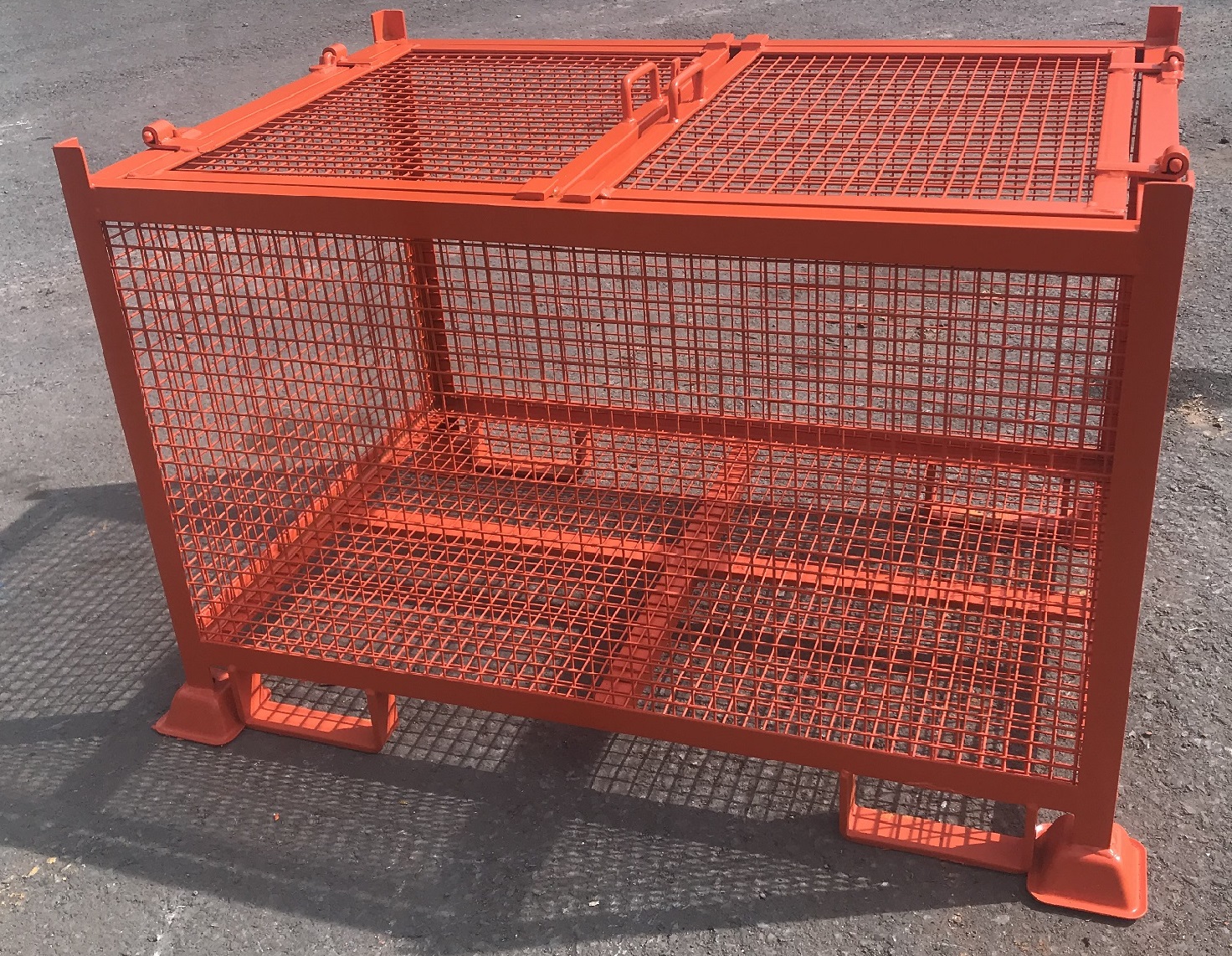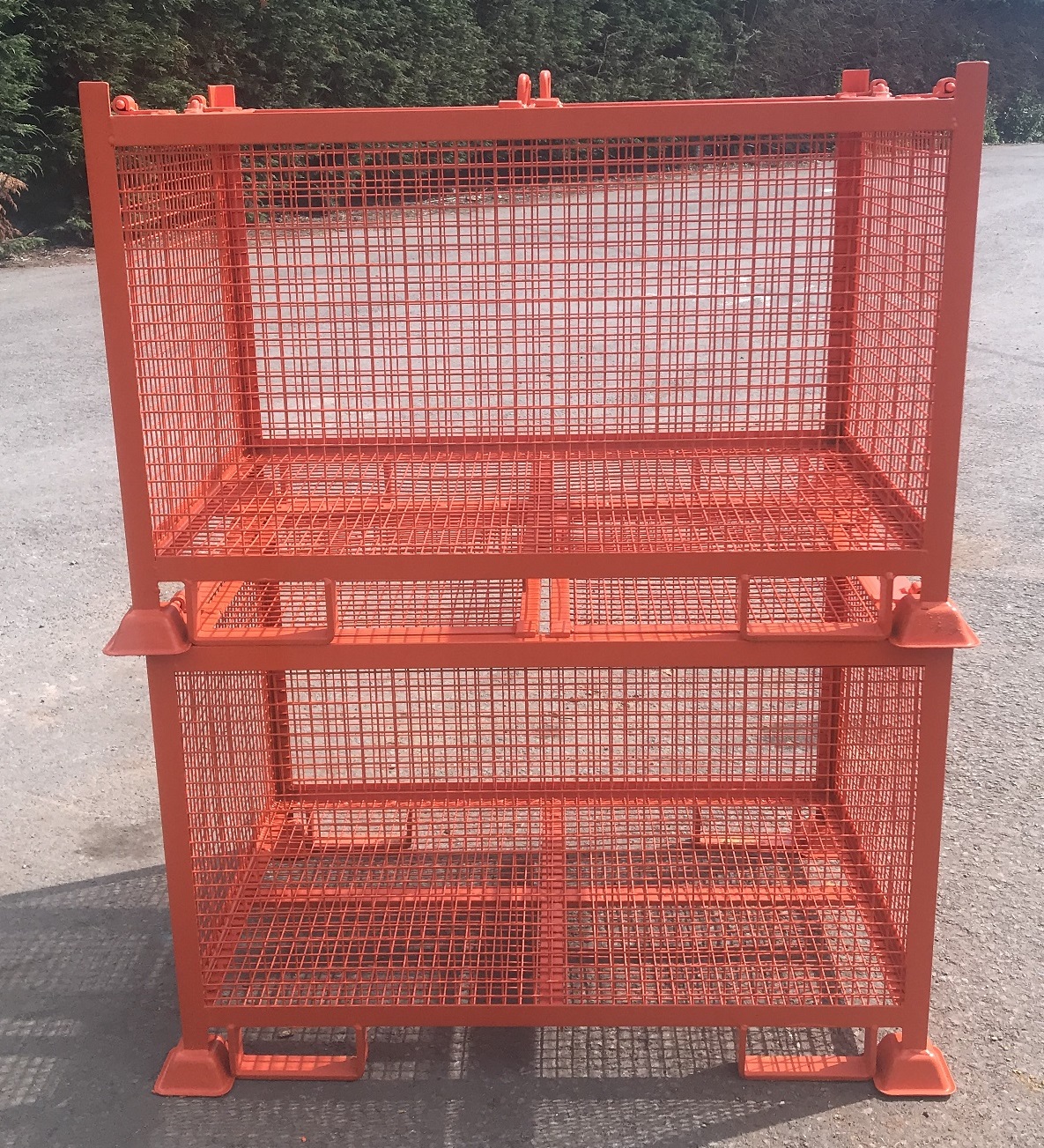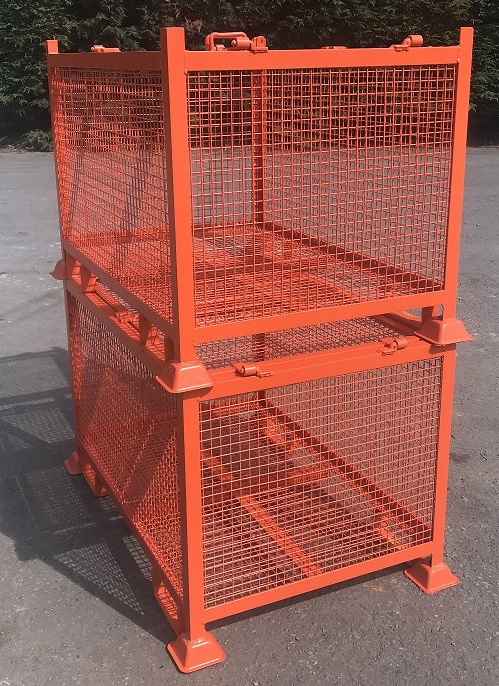 Our Stillages are mainly used for General Storage, Movement and Transportation of Industrial Parts and/or Waste. They are manufactured to order in solid steel or with mesh sides.
Depending on your requirements, we can make the Stillage with or without drop down sides and also available with or without fork pockets/fork stirrups.
All our Open Top Stillages are fitted with pallet feet to enable efficient stacking.
Folding Stillage For Carrying Site Safety Bags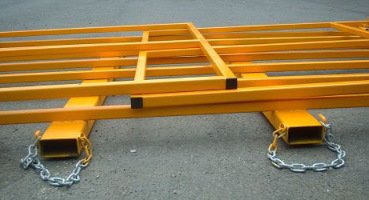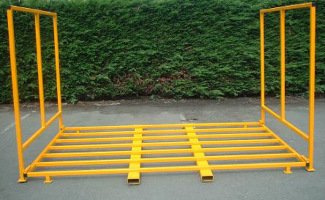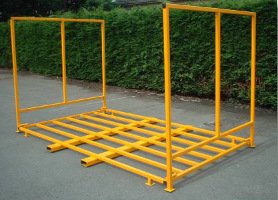 The Folding Stillages we manufacture are used for carrying Site Safety Bags. The Stillage sides collapse down for easy storage. When in use, a safety chain secures the Stillage to the forklift forks.
40 x 40 x 2.5mm Box Section Frame
120 x 60 x 3.6mm Box Section Fork Pockets
Max Fork Size: 110 x 50mm
Finished with two coats of heavy duty paint for durability
Aggregate Bagging Discharge Hopper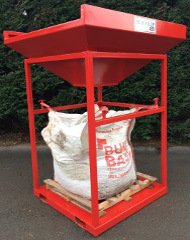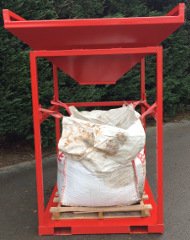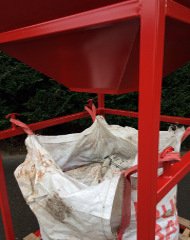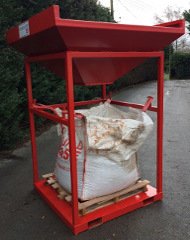 Save time, waste and money when filling 1000kg bulk bags with our Aggregate Bagging Discharge Hopper.
The frame is constructed in 50 x 50 x 2.5mm box section and the Hopper is constructed in 3mm sheet steel. The base accommodates a standard 40" x 48" pallet with fork pockets fitted to allow easy movement around the yard.
We can paint the Hopper to any colour of your choice. Call us to discuss.
Overall Measurements: 2070mm High x 1500mm Wide x 1500mm Long/Deep. 2000mm Loading Lip Height
Euroquip are able to manufacture Bagging Discharge Hoppers, Bulk Bag Filler & Carriers and Bulk Bag carriers to your design & requirements.
Below are just a few examples of items we have produced for various customers.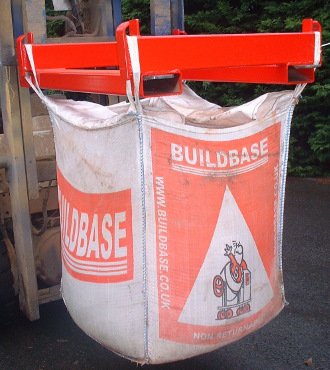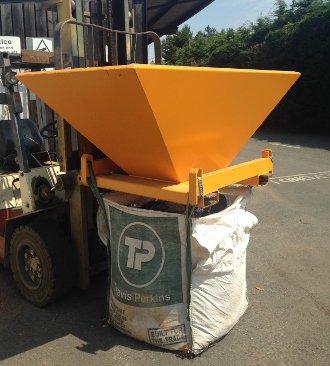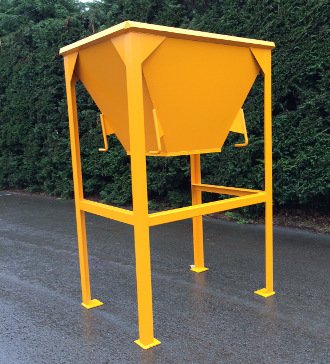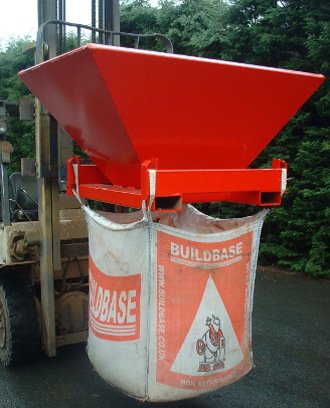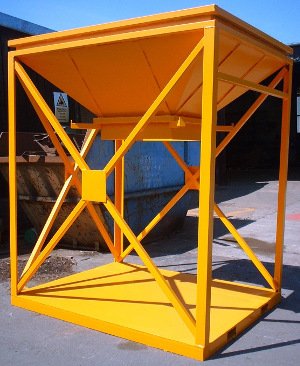 Log Bagging Discharge Hopper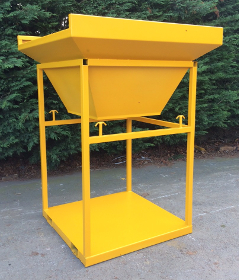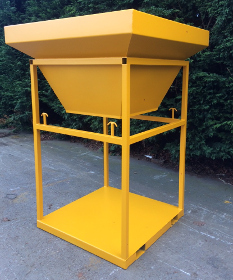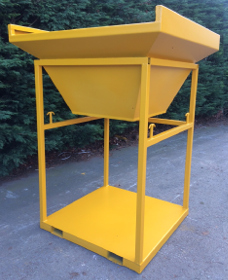 Modified design of our popular Aggregate Bagging Discharge Hopper with larger opening to aid with the bagging of Logs/Kindling Wood into bulk bags.
Protection Barriers & Posts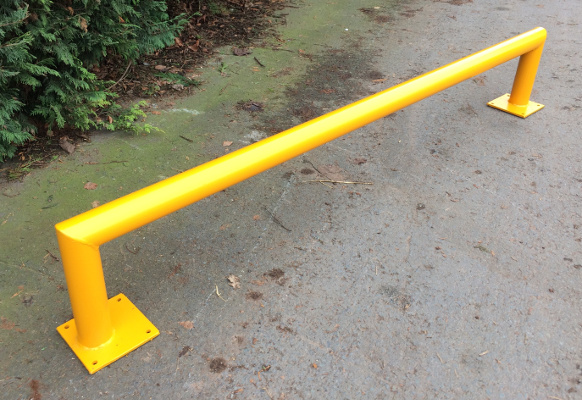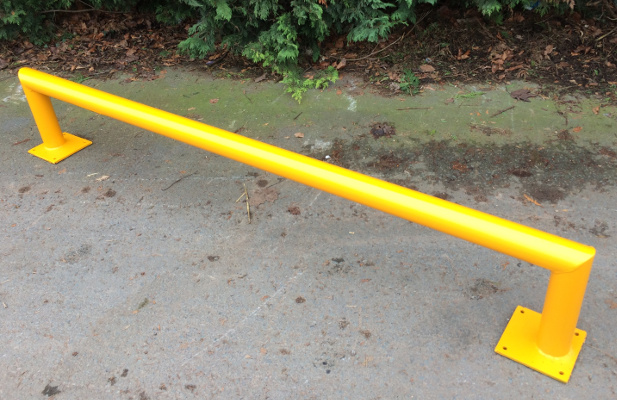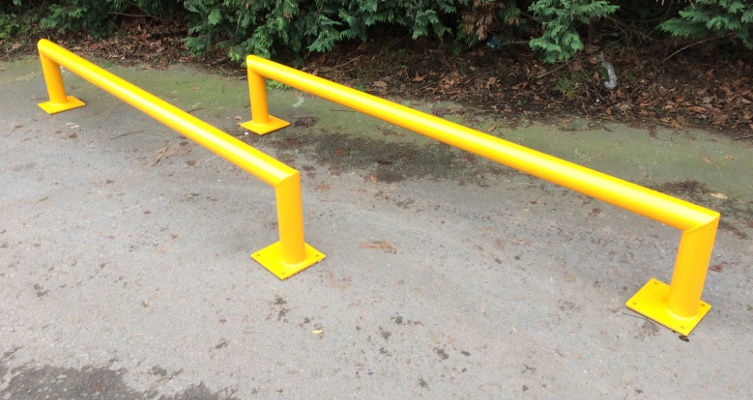 Euroquip can design & manufacture various Protection Barriers & Posts to your exact requirements. These are commonly used for commercial/industrial purposes to protect walls & machinery from vehicle damage.